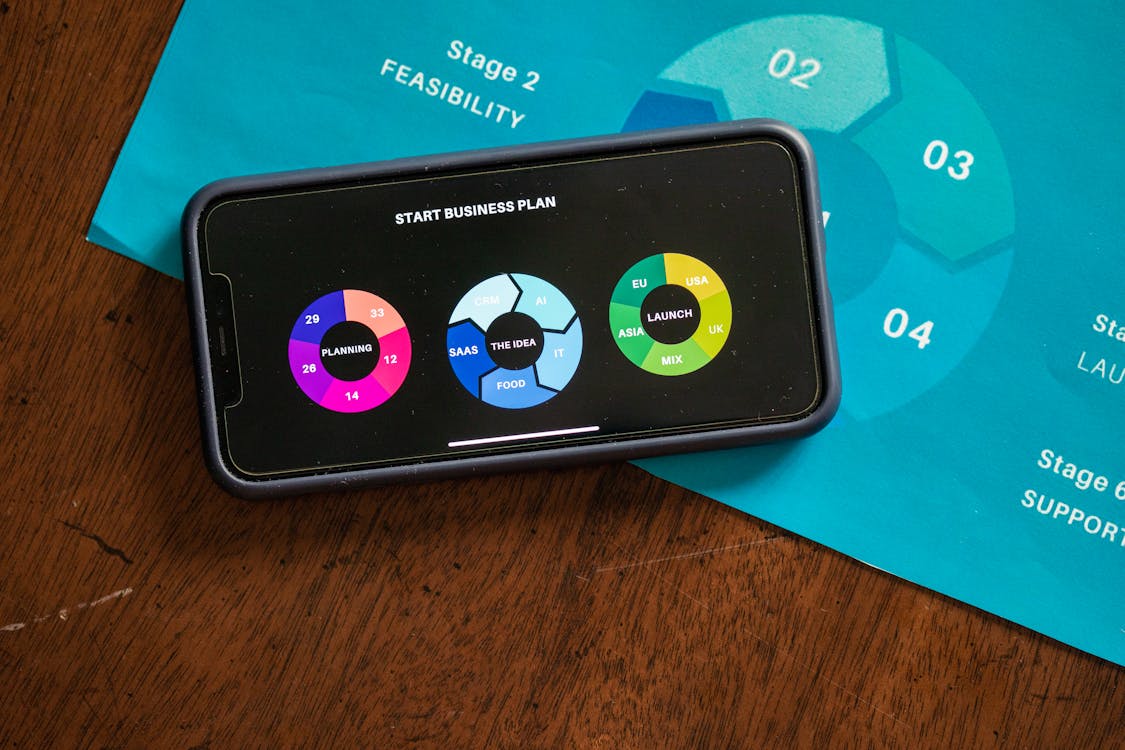 Every successful venture started as a small business. But way before that, it was an idea. As you know, starting a business takes a lot of planning, decision-making, and sacrifice. If you have a million-dollar business idea but you have no clue what to do next, then you're in the right place. This article discusses practical steps in starting a business from scratch.
1. Validate your business idea
Whether you go for a print-on-demand business or you choose to sell an existing product, it's worth finding out first if your idea is potentially profitable. First, zero in on your target market. Are there people looking for this product? Is there an underserved audience you can cater to? In the end, if you're not passionate about your product or there's no market for it, it's time to brainstorm other ideas.
After you've identified your target audience, you can build a buyer persona to actively think about your ideal customers' wants and needs. Think about their hobbies, favorite social media platforms, age range, and values. You can also learn more about your potential customers through surveys and focus groups. Next, understand the competitive landscape in the industry you want to enter. This will help you define your unique selling point and learn from your key competitors.
2. Create a business plan
Besides helping you get funding from venture capitalists, a business plan is extremely helpful in setting your business foundations right. Here are a few key elements in a business plan:
Vision, goals, and strategy

Startup costs and revenue

Estimated time frames

Recruitment plan

 Marketing plan

Key performance indicators (KPIs)
With a thought-out plan for your startup, it will be easier to stick to your budget, track your progress, and overall, increase your chances of success.
3. Calculate costs & prepare funds
Putting up a business can cost a fortune. So, make sure that you have a solid source of funding, whether you decide to borrow money or raise capital. Keep in mind that you also need to improve your bottom line before you even commit to a business venture.
Product, operating, and marketing costs usually take the biggest chunk of spending in your first business year. But when estimating startup costs, don't forget to account for business insurance, taxes, and shipping fees.
Many promising startups fail because they run out of money before making profit. Hence, it's a good idea to overestimate the amount of startup capital you'll need. Additionally, in your first year, make sure to reinvest profits back into your business. 
4. Register your startup
Before registering your startup, decide on a viable business structure. Common business structures include sole proprietorship, partnership, and corporation. Your business structure determines how much taxes you pay and personal liability in case anything goes wrong. 
When you're ready to file, confirm that your business name is unique in your state or province. Registration with the federal, and sometimes state governments, is required when you're doing business under a name other than your own. In addition, get a federal  tax ID in order to open a bank account and pay taxes for your business. Last but not least, apply for the necessary licenses and permits.
5. Put together a reliable team
Now that you've properly registered your business, it's time to focus on building your A team — unless you're planning to be your only employee. Star entrepreneurs attest that startup owners should give the people in their business the same attention and care as their products. That's because your founding team will help you identify gaps and fill them in. Choose people whom you trust to support and champion your business whether or not you're watching.
If your business requires you to source supplies, it's equally important to choose the best vendors to work with. In fact, even if you don't need to import raw materials, you'll still need to look for B2B partners for your business needs.
When looking for partners, choose those you can trust with potentially sensitive business information. It also helps to find firms that have experience in your industry and a stellar track record.
6. Work on your branding and marketing
Help your business reach, acquire, and retain customers by establishing a strong brand. More than your logo or name, your brand includes the design specifications and principles that tell your story. In order to build trust, you must be clear and consistent, especially in terms of the following:
Who you are and what you sell

What you stand for

How your business came to be

Why customers should choose you over the competition

Your brand voice (i.e. the tone and language you use)

Your visual brand identity
Always incorporate your brand in your marketing strategy. From making a business website to designing your product packaging, keep your business identity visible. To begin your marketing efforts on the right foot, think about how to get the word out about your business. Find creative and rewarding ways to encourage your target customers to opt in to your marketing communications. For best results, come up with a comprehensive marketing plan.
Final advice
Entering the business world is not an easy feat. But with the right amount of planning and preparation, you'll be starting out with a bang. So, invest in validating your business idea, crafting a business plan, and sorting out finances. Next, work on registering your business, finding the best team members, and straightening out your branding and marketing. 
Find out more about growing your business and other relevant information that could lead to your next big idea at Unwind Magazine.